Pepe Research
is a market and political research company.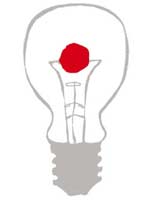 Brainchild of Paola Merulla and Elena Salvi, it was established in October 2012, the fruit of the pair's experience in the sector, which spans more than a decade. They gained much of their experience together: first with the Istituto Superiore di Sociologia (Institute of Sociology), then in the academic environment (Universitá Milano Bicocca, Faculty of Sociology), and after that as consultants for the Lombardy Regional Institute for Research (IRER), before years of employment in managerial positions at ISPO, the institute founded by Professor Mannheimer.
We perform research in all sectors, covering an extensive range of research areas: strategic marketing, communications, public opinion, institutions, election campaigns and social issues.
We aim to develop new research models and techniques to gain the best possible understanding of the ever changing world: globalisation, the digital world, sustainable development and participatory democracy are just a sprinkling of the challenging "Pepe" projects we're working on right now.